What's the Difference Between Strobing Vs. Highlighting?

The makeup trend in the cosmetic industry keeps on changing over and over again to make makeup flawless. Strobing is another technique used in makeup routine to attain great skin texture. If you are a makeup enthusiast, this guide would surely come in handy for you.
We are here sharing the difference between strobing and highlight makeup as professionals claim strobing is not a new but an old method with a twist. To comprehend details, better continue reading the details mentioned below.
Strobing vs. highlighting makeup!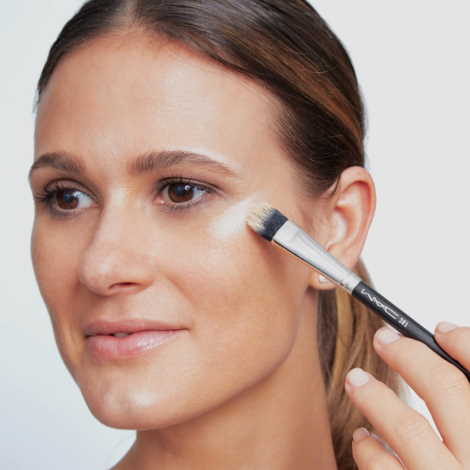 You must have your own opinion in strobing vs highlighting debate, whether it is new or not. However, there are certain clarifications that define well about  strobing and highlighting makeup. The method to wear highlighter defines whether you are highlighting or strobing as both techniques are practiced highlighting everywhere, including tops of cheekbones, brow bone, bridge of the nose, your cupid's bow, and chin.
However, highlighting practice is paired with contouring, whereas strobing is purely alone and provides a dewy finish of the makeup due to its illuminating creams, serums, or moisturizers that are into the foundation to add more depth and even consistency that sits on your skin well.

The simple difference for understanding highlighting and strobing is highlighting is practiced along with contouring and bronzer, whereas strobing sits alone and isn't paired with anything. The meaning of strobing is an extreme glow and new hottest technique for improving the shine on your face. You can have a glowing finish with strobing technique and more considerable when doing bold and loud makeup.
When you see strobing versus highlighting makeup, strobing is an easier practice as you can go solo with it, whereas for highlighting, you need to take care of contouring, bronzing, and blushing everything. This makeup is more dominant under bright and flattering lights; that's why it uses illuminating products.