What's The Cause Behind Acne On Forehead?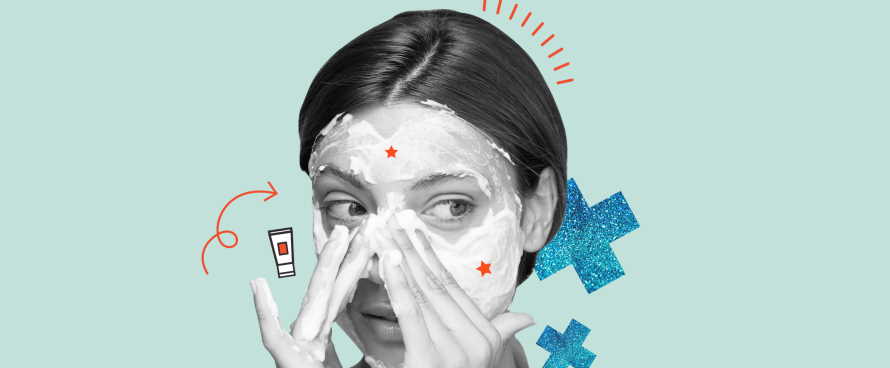 Skin health is a significant trait in an individual's personality. People are paying utter attention to the skin's health, and especially when it comes to face, everyone needs to be cautious. Acne is a common problem that most of us hassle with.
There can be different reasons for occurring acne on the forehead, and correcting them is only possible when you are familiar with the cause. We are here looking at different reasons and methods to correct acne on the forehead.
Cause of acne on the forehead!
When the tiny glands below the skin surface get blocked, which can lead to acne and pimples on the forehead. Acne can develop on several other places on the body, but more often, it develops on a person's forehead.
The causes behind acne can be many such as hormonal changes, stress, and a poor skincare regime that are common issues that also trigger your acne condition. Acne is not a serious concern for your health, but people find it unattractive and cause discomfort due to which people pay so much attention to it.

Acne can develop on different body parts such as the chest, face, shoulder, and arms. Sebaceous glands produce sebum, which is an oily substance. With the production of excess sebum production, your skin becomes clogged, and dead skin cells or bacteria can also develop acne as it clogs your skin.
When looking at the main causes of forehead acne, some top reasons strike your mind; let us have a look into it.
Most people get acne during puberty as hormone levels fluctuate during the teenage age the most. You cannot control body changes during puberty, but to create a balance, you can consider to consume more fruits and veggies and avoid sugary and processed foods.
When you are on medication, you tend to bear several side effects of medications, so it can be a leading cause of outbreaks on the forehead as well. For instance, steroids, barbiturates, lithium, or anticonvulsants can be the leading cause of appearing acne on the forehead more often. However, once you stop medications, your skin will become better.
The increasing competition and stress to seize the golden opportunity is becoming so hectic for people and which is making a clear effect on your skin health. To correct skin condition and minimizing stress, practice exercise daily, and medication for getting clarity of thoughts and moods will become better.